Welcome to the official site of the Canadian Deafblind Association Ontario Chapter.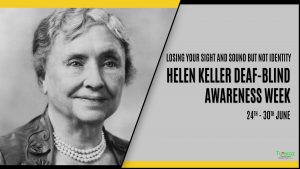 You have reached the official website of The Canadian Deafblind Association (Ontario Chapter) Inc. This site was created to provide an information source on deafblindness unique and relevant to individuals who are deafblind, their families, Intervenors and the general public in Ontario.
The Canadian Deafblind Association Ontario Chapter envisions a time when all people who are deafblind will live rich meaningful lives. Staff and volunteers across the province support that vision by getting involved in many different ways.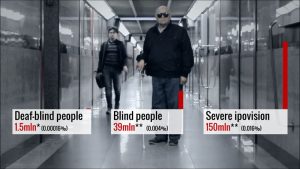 Across the province, our work is supported by donors, event participants, sponsorships, grants, students, volunteers and staff. You too can get involved and make a difference in the lives of people who are deafblind.
The website is here to provide you with information on deafblindness. It is relevant for individuals who are deafblind, their families, Intervenors and the general public. Contact us if you need more information about anything on our website or if you think that we haven't quite captured something about deafblindness. Together, we can ensure that "All people who are deafblind will live rich meaningful lives."